Võistlusele registreerimine
29.02-1.03.2020 SÄDE agilityvõistlus Vastse-Kuustes
Võistluse algus
2020-02-29 10:00:00
Asukoht
Vastse-Kuuste
Korraldaja
Koerteklubi Säde
Kohtunik
Indrek Tirmaste
Jan Egil Eide

Registreerimise lõpp
2020-02-23
AJAKAVA
Laupäev
10.00 A3 SLja L
14.30 A3 XS, S ja M
18.30 A2
Pühapäev
10.00 A3 SLja L
14.30 A3 XS, S ja M
18.30 A1
Palume võistlejatel kohal olla 30 min enne oma esimest starti/ Please be at the competition site 30 minutes before your first start.
AUHINNAD: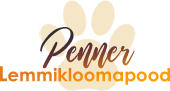 KUIVTOIT.EE
Kõik koerad peavad olema vaktsineeritud marutaudi, koertekatku, nakkusliku hepatiidi ja parvoviroosi vastu. Ilma kaasas oleva VET passita koeri starti ei lasta.
All dogs must have a valid certificate of vaccination against Distemper, Rabies, Parvovirus infection (canine) and Hepatitis infectious (canine). Without a VET passport the dog will not be allowed to start.
EST
ENG

Võistlus toimub Põlvamaal Vastse-Kuustes uues kunstmuruga soojustatud sisehallis.

GPS aadress: Agility Arenguselts, Vastse-Kuuste, Põlvamaa

GPS koordinaadid: 58.1689372, 26.9355833

Kaasa võtta lemmikloomapass!

Maksimaalselt 300 A3 starti päevas.

Kohtunik: Jan Egil Eide (A3), Indrek Tirmaste (A1, A2)

Algus mõlemal päeval kell 10.00

Laupäev

A3 2x hüpperada SL/L

A3 2x agilityrada SL/L

A3 2x agilityrada XS/S/M

A3 2x hüpperada XS/S/M

A2 1x hüpperada

A2 2x agilityrada

Pühapäev

A3 2xhüpperada SL/L

A3 2x agilityrada SL/L

A3 2x agilityrada XS/S/M

A3 2x hüpperada XS/S/M

A1 1x hüpperada

A1 2x agilityrada

Palume võistlejatel kohal olla vähemalt pool tundi enne oma starti.

PS! Kui A3 võistlusklassi registreerub rohkem kui 60 paari päevas, toimuvad võistlused eraldi kahes grupis: XS, S, M ja SL, L. Sellisel juhul alustavad päeva SL ja L klass.

Ootame ka abilisi toimkonda!

Osalemistasud:

Säde liikmetele:

A1, A2, A3 – iga rada 7 EUR

Mitteliikmele:

A1, A2, A3 – iga rada 8 EUR

Palun tasuda osalemistasu MTÜ Koerteklubi Säde arvelduskontole: EE672200221041875879

SWIFT: HABAEE2X Swedbank.

Selgitusse märkida: Agility võistlus, koerajuhi nimi ja võistlusklass(id).

Kohapeal sularahas maksta ei saa. Täname mõistva suhtumise eest!

NB! Registreerimine kinnitatakse peale osavõtutasu laekumist.
Registreerimised kinnitatakse tasumise järjekorras.

Küsimuste korral kirjutage: info@koerteklubi.ee

Esimest korda A1-s võistejatel palun märkida registreerumisel märkuste lahtrisse, et on vaja väljastada võistlusraamat ning saata registreerimistunnistuse koopia (tõututel koertel vet. passi koopia) meiliaadressile info@koerteklubi.ee

NB! Kui soovite templeid/serte kasutada, kirjutage registreerimisel märkuste lahtrisse!

The competition will take place in the Vastse-Kuuste, in Põlva county, in the new insulated agility hall with artificial grass.

GPS address: Agility Arenguselts, Vastse-Kuuste, Põlva county

GPS coordinates: 58.1689372, 26.9355833

All dogs must have a vet passport!

Maximum 300 A3 starts per day.

Judges: Jan Egil Eide (A3), Indrek Tirmaste (A1, A2)

Both days start 10.00

Saturday

A3 2x jumping SL/L

A3 2x agility SL/L

A3 2x agility XS/S/M

A3 2x jumping XS/S/M

A2 1x jumping

A2 2x agility

Sunday

A3 2x jumping SL/L

A3 2xagility SL/L

A3 2x agility XS/S/M

A3 2x jumping XS/S/M

A1 1x jumping

A1 2x agility

Please be at the competition 30 minutes before your start!

If in A3 registers more than 60 pairs per day, competitions will be in 2 groups: XS, S, M and SL, L. Then both days will start with SL and L

Entry fees:

A1, A2, A3 – every start 8 EUR

Registrations will be confirmed at the order of payment. If you want to pay on spot you need to mark that comment box.

Entry fees must be paid to MTÜ Koerteklubi Säde account: EE672200221041875879

AS Swedbank, BIC/SWIFT: HABAEE2X

Please include: agility competition, the name of the handler and the selected courses.

NB! The Sender must cover all the expenses connected with the payment!

Information: info@koerteklubi.ee
Koer